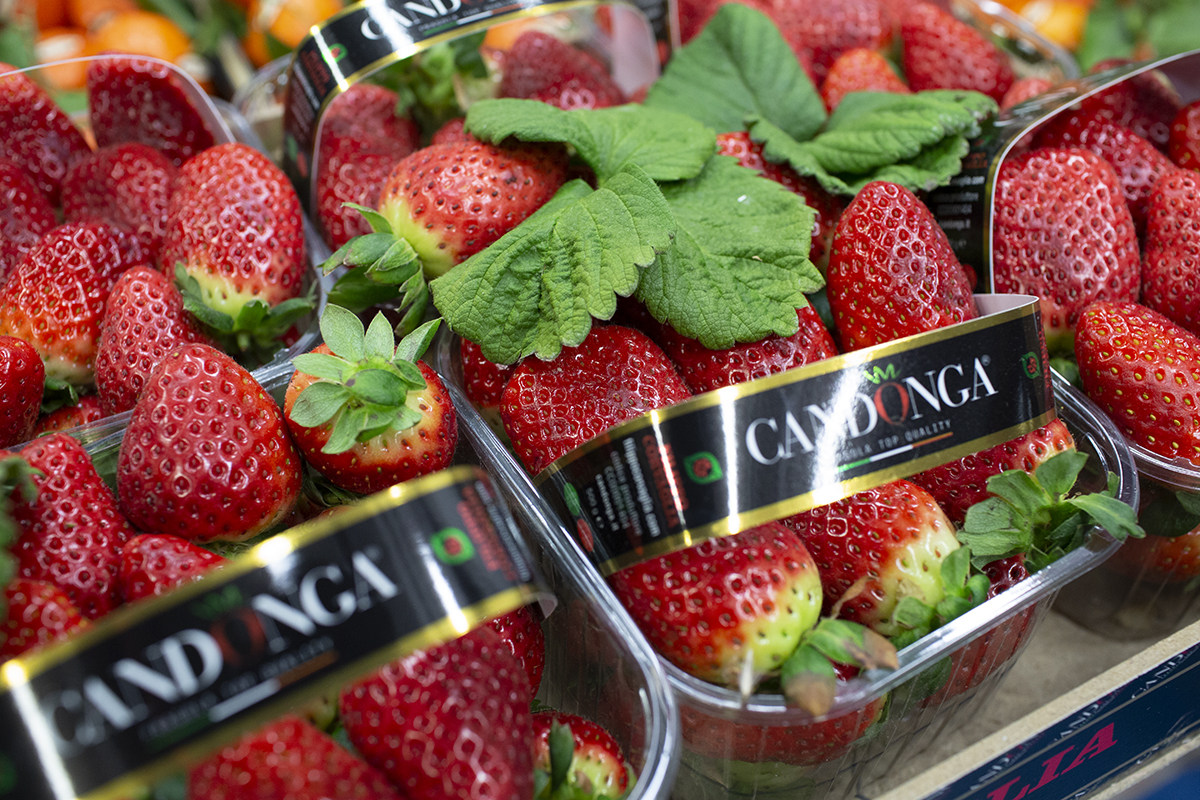 A famous Italian variety - excellent flavour.
8.3.19. Our Italian buyer Tess says: "Italian strawberry season is in full flow with wall to wall Candonga. These are a full 20 days early this year due to the mild winter. The Sabrosa variety grown in the Basilicata area outside Rome has its own club, 'Candonga Club' where a select band of producers control the production and cultivation techniques. This strawberry is Global Gap certificated and trademarked.
There are several strawberry festivals in Italy with the main and most famous held at Lago di Nemi a town near Rome (strawberry central) in late May. 'Sagra delle fragole' has its roots in ancient times with the legend of Venus and the love of her life Adonis - her tears for his loss fell and created strawberries. There are also similar strawberry festivals in Sicily and Tuscany.
New varieties have started this year and are doing well. The Sibilia is a new northern Italian variety which comes a little after the Candonga, and the more travel friendly but not quite so tasty Fortuna. Irma and Murano are tasty mountain strawberries grown in Verona province. In an interesting inter-continental collaboration, farmers have cultivated hops that have managed to be grown in South Africa (dry climate are a no no for hops!) and are now successfully producing a pale ale called Fragolino using berries and including Italian strawberries. It's success comes hot on the heals of their lemoncello IPA which is flying!"